Featured articles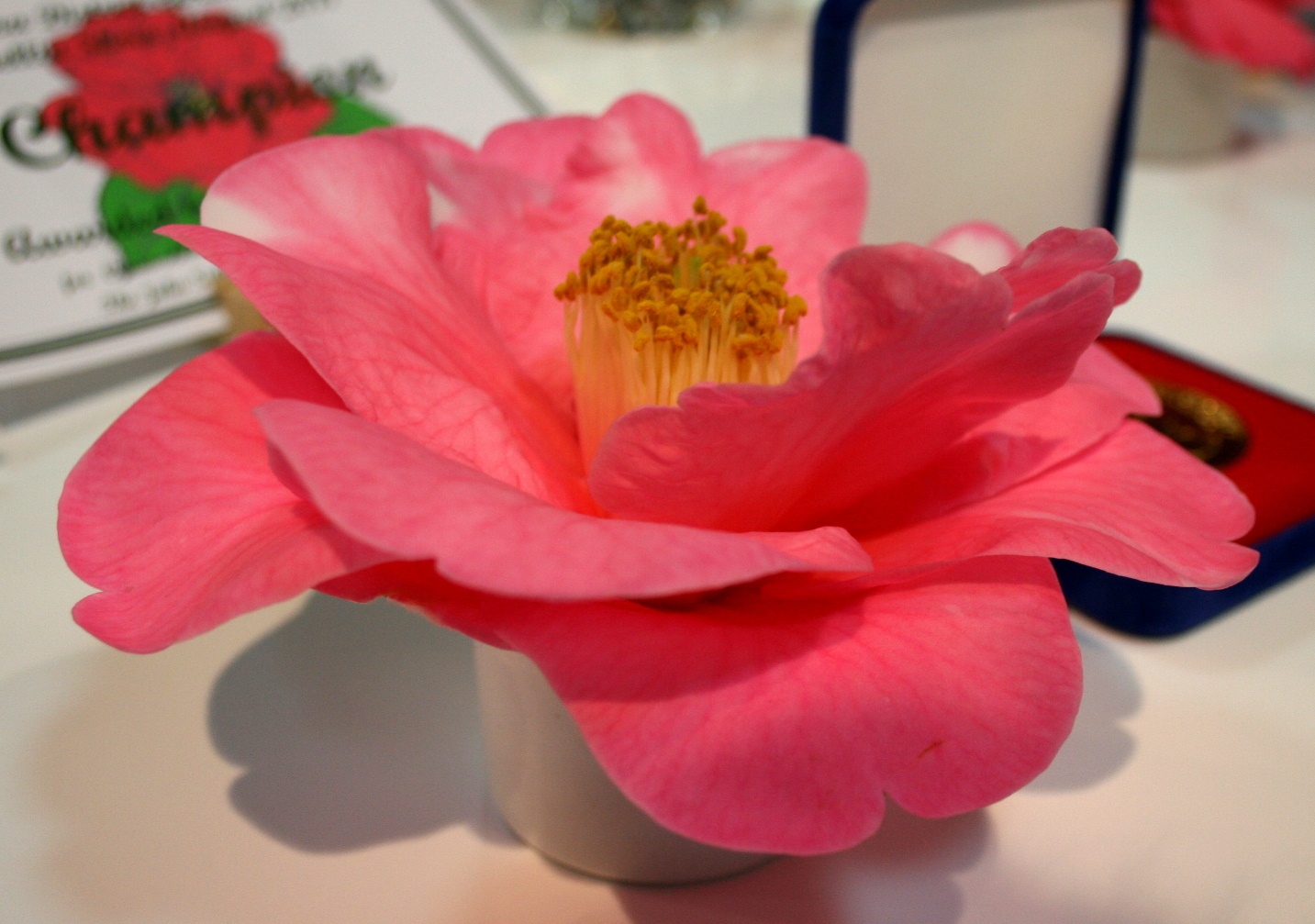 Camellias Australia Incorporated was established in 1952 as the Australian Camellia Research Society "to encourage investigation and research into matters concerning the genus Camellia, to collect information and publish the findings, and by appropriate means to make the genus, its species, hybrids and cultivars known and appreciated throughout Australia."
For information on how to become a member and to find a camellia society affiliated with Camellias Australia near you, visit the Affiliates page.
Camellias Australia meets annually for a National Camellia Congress. The 2016 National Congress will be hosted by the Camellia Society Tasmania Inc at the Country Club Tasmania, Prospect Vale in Launceston from Friday 16 to Monday 19 September 2016. The National Camellia Show will be held in conjunction with the Launceston Horticultural Society Spring Show at St. Ailbe's Hall, Margaret St. Launceston on Friday 16th September.
Highlights of the Congress will be visits to private gardens including Ray Hawkins, 'Montrose' the garden of John & Stephanie Campion and 'Culzean' belonging to Dinah Fitzgerald as well as Emu Valley Rhododendron Garden.
During Congress our Councillors come together to discuss matters concerning Camellias Australia, however we enjoy a banquet dinner where National Awards are presented. On the social side there are enjoyable coach tours of the region in which we are staying and time to get to know and renew friendships with members of other Affiliates.
During the 2015 Congress in Windsor George Orel was presented with the E G Waterhouse Award. The E. G. Waterhouse Award is for exceptional service in Australia in regard to knowledge of the genus Camellia in scientific and botanical fields, including nomenclature investigation and practical research into culture and care.
Several gardens were visited including 'Winterwood" at Bilpin and Mt Tomah Botanic Gardens.
The 2016 Congress will be held in Launceston in September 2016. Registration for click on the link  Tasmania Registration