Featured articles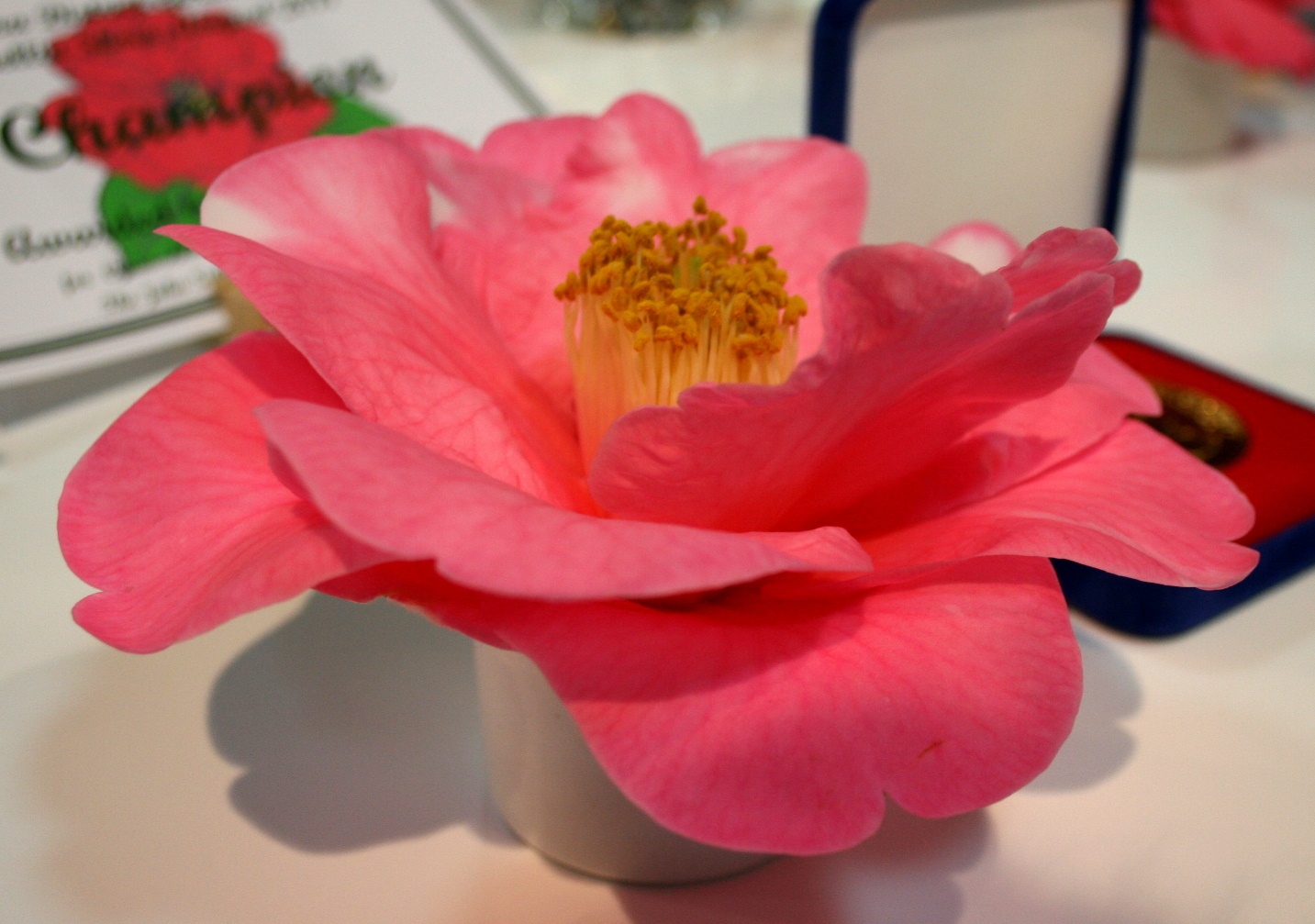 Camellias Australia Incorporated was established in 1952 as the Australian Camellia Research Society "to encourage investigation and research into matters concerning the genus Camellia, to collect information and publish the findings, and by appropriate means to make the genus, its species, hybrids and cultivars known and appreciated throughout Australia."
For information on how to become a member and to find a camellia society affiliated with Camellias Australia near you, visit the Affiliates page.
Camellias Australia meets annually for a National Camellia Congress. The 2017 National Congress will be hosted by the Queensland Camellia Society at the Novotel Twin Waters Resort  on the Sunshine Coast from Friday 28th – Monday 31st July. Click for the Registration Form and other information about the Congress Registration Form
During Congress our Councillors come together to discuss matters concerning Camellias Australia, however we enjoy a banquet dinner where National Awards are presented. On the social side there are enjoyable coach tours of the region in which we are staying and time to get to know and renew friendships with members of other Affiliates.
The National Camellia Show will be held in conjunction with Narrandera Garden Club in the Ex-serviceman's Club Auditorium, Bolton Street, Narrandera 25th & 26th August. Blooms can be benched Thursday evening nnd Friday morning – National Trophies will be presented at a dinner on Friday evening.