for images of Stangate Gardens copy and paste this link: https://www.flickr.com/photos/camelliasaustralia/albums/72157660483106867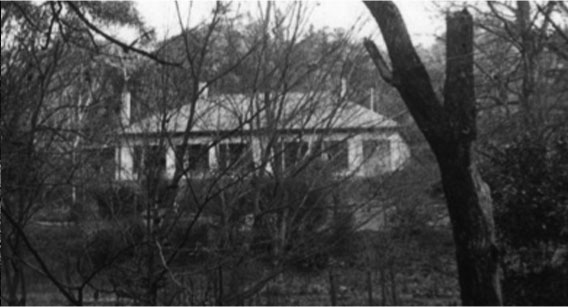 The land on which Stangate House is built was originally granted to Robert Thomas, of Robert Thomas & Co, the printer of the 1836 proclamation of South Australia.
Robert Thomas was born in Wales. He was the co-founder and proprietor of the South Australian Gazette and Colonial Register. Robert's son, William Kyffin Thomas was a printer and newspaper proprietor. And the eldest of William Kyffin's twelve children was Sir Robert Kyffin Thomas (1851-1910), also a newspaper proprietor.
William's daughter Florence Emily (b1860) had by 1898 inherited land from her family which she then left to her daughter Florence Gwenyth, born 4 October 1887.
Florence Gwenyth Thomas (1887-1971) and Samuel Raymond Baron Cornish (1884-1963).
Raymond was born on 5 August 1884 in the family home Beverley St Leonards, Glenelg to Samuel and Agnes Maria Cornish. He was the last born of eight children. Raymond attended St Peter's College. He trained for the priesthood at St Barnabas', North Adelaide and was ordained as a Church of England Priest in 1912. Service in country parishes, including Port Pirie, Melrose and Solomontown, followed. Raymond was granted two years' leave in 1922 to gain experience in church work in London and at the end of 1923 was appointed Chaplain at St Thomas' Hospital, Lambeth, a position he held until 1939.
Raymond and Gwenyth Thomas were married on 5 August 1927 at Southwark in the County of Surrey.
Stangate House
The house was planned in London 1937-1939 and a cardboard model made by Reverend Cornish. Plans and model were accepted by Adelaide architect Eric McMichael and excavations began on 18 January 1940 when 'Tom Shanks and his two good horses officiated with plough and scoop'. The builder was Mr JB Hughes, Prospect, whose foreman of works was Martin Tobiason.
The house was named after Stangate London SE1, situated at the south end of Westminster Bridge where Reverend Cornish was quartered during his appointment at St Thomas' Hospital.
Stangate was ready for occupation on 30 June 1940 and the Cornishes moved in on 1 July 1940.
Stangate garden
Both Raymond and Gwenyth derived great joy from developing their garden and delighted in the trees and the bird life there. The garden was already framed by a variety of mature trees, notably the giant oak tree which still abuts the shaded walkway known as Lovers Lane. It is reputed that an acorn was scattered by a homesick and dejected English gold prospector over a century ago.
The Cornishes were responsible for rerouting the creek and the stoning of the creek walls.
Raymond's sister Elsie Marion Cornish (1870-1946) was regarded as 'one of Adelaide's best known landscape gardeners, and was responsible for the design and care of many of the city's most beautiful gardens'. Elsie helped to develop the garden at Stangate House for her sister-in-law, Gwenyth.
National Trust of South Australia
This property was bequeathed to the National Trust of South Australia by Gwenyth Cornish and her mother's family, the Kyffin Thomas' between 1967 and 1975. They had owned the land since the 1800s and later built a small cottage to holiday in summer.
Stangate House is managed by the Mount Lofty branch, NTSA.
There is an agreement between the Camellia Society Adelaide Hills Inc and the NTSA since 1980 to establish and maintain the collection of camellias and other plants in the garden.
used with kind permission http://www.stangatehouse.org.au