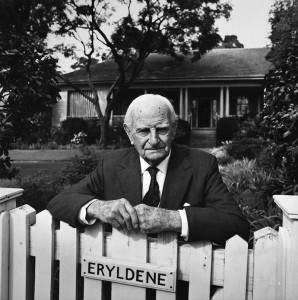 Eben Gowrie Waterhouse (1881-1977), linguist and camellia expert, was born on 29 April 1881 at Waverley, Sydney, second son parents Gustavus John Waterhouse, mercantile clerk, and his wife Mary Jane, daughter of Ebenezer Vickery. Gowrie was known by his second name. He was educated at Waverley Public School, Sydney Grammar School and the University of Sydney (B.A., 1903; M.A., 1919), gaining first-class honours in English, French and German in his bachelor's degree.
After teaching in private schools, Waterhouse sailed for Europe in 1906. He took specialized courses and improved his skills in French and German. In 1907 he lived with a family in Paris where he met Janet Frew Kellie (d.1973), a student from Scotland; he later visited her family at their home, Eryldene, Kilmarnock. Having attended the Institut Tilly in Berlin, he came home in 1909.
At Sydney Grammar School Waterhouse's language teaching was so innovative and effective that it led in 1912 to his appointment as senior lecturer in modern languages at Teachers' College, Sydney. Before taking up the post, he returned to Scotland to marry Janet on 1 October at Kilmarnock. Back in Sydney, they bought land at Gordon and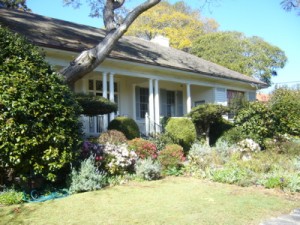 commissioned Hardy Wilson to design a house that they named 'Eryldene'. Gowrie approached an architect with a Georgian brass door knocker and said 'build me a house around this'.
In 1914 Gowrie acquired 12 advanced camellia plants and his camellia trail had begun. This proved a life long interest and Eryidene has one of the largest private collections of camellias in Australia and is recognised worldwide. Over many years Waterhouse enhanced the buildings with a beautiful and complex garden, making extensive use of camellias and azaleas, with other trees and shrubs of pleasing form.
In 1926 Waterhouse was appointed McCaughey associate professor of German and comparative literature at the University of Sydney. He recognized the desirability of adding Italian to his languages and later promoted its teaching at the university. While overseas in 1934, he was granted audiences by Hitler and Mussolini. Waterhouse was head of department for almost twenty years and professor of German in 1938-45: he encouraged mastery of the spoken and written language, a knowledge of its structure, and the appreciation of its literature and culture.
From the 1920s Waterhouse took a leading role in the Alliance Française, the Dante Alighieri Art and Literary Society, and the Modern Languages Association, and was president of the Australian Limited Editions Society from 1939. He was a connoisseur of art and culture, and made many friends in the consular and artistic communities with whom he enjoyed intelligent conversation over a good meal. A trustee of the National Art Gallery of New South Wales (1938-62), he was its president in 1960-62.
His success with the garden of Eryldene led him to influence landscape gardening within the university: he converted the Quadrangle from an unsightly mess into a dignified area, turfed and paved; he produced the vice-chancellor's luxuriant courtyard; and he planted well-grown camellias around the main building, and in the grounds of Teachers' College and Royal Prince Alfred Hospital.
He undertook research into the origin of the camellia, its culture and nomenclature resulting in the camellia regaining popularity in Australia. His work brought him international acclaim and respect. He founded the well known Camellia Grove nursery at St Ives in 1939. He was an orginator of many beautiful camellias. Gowrie was a co-founder of the Australian and New Zealand Camellia Research Society in 1952. He was a member of the board of the International Camellia Society for many years.
In retirement Waterhouse learned Japanese and studied the origins and nomenclature of Australian camellias. He examined records of the plants imported by Sir William Macarthur of Camden Park, checked surviving specimens and collected catalogues from camellia nurseries in North America, Europe and Australasia. Waterhouse demonstrated that the camellia known as Aspasia in Australia was a Macarthur seedling quite different from the European Aspasia and that it had prior claim to the name. Other discoveries were revealed in his books, Camellia Quest (1947) and Camellia Trail (1952), which were written in clear, attractive prose and handsomely printed on selected paper, with illustrations by Adrian Feint and Paul Jones.
With a sure touch in recognizing the hybrids that grew under his camellias from unintended cross-fertilisation or from seeds he obtained from others, Waterhouse propagated many old and new specimens. He helped to found the Australian Camellia Research Society (1954) and the International Camellia Society (1962). Among the honours he received were the gold medals of the Goethe-Institut, Munich, West Germany (1957), and of the Royal Horticultural Society, London (1966); he was appointed officier d'Académie (les Palmes Académiques) by the French government (1923), cavaliere of the Order of Crown of Italy (1933), O.B.E. (1962) and C.M.G. (1976). Survived by three sons, Waterhouse died on 17 August 1977 at Killara.
His house and garden were acquired in 1980 by the Eryldene Trust which was established with the support of the Ku-ring-gai Municipal Council and members of the Australian Camellia Research Society of which Professor Eben Gowrie Waterhouse was a co-founder.
Some of the Waterhouse Camellias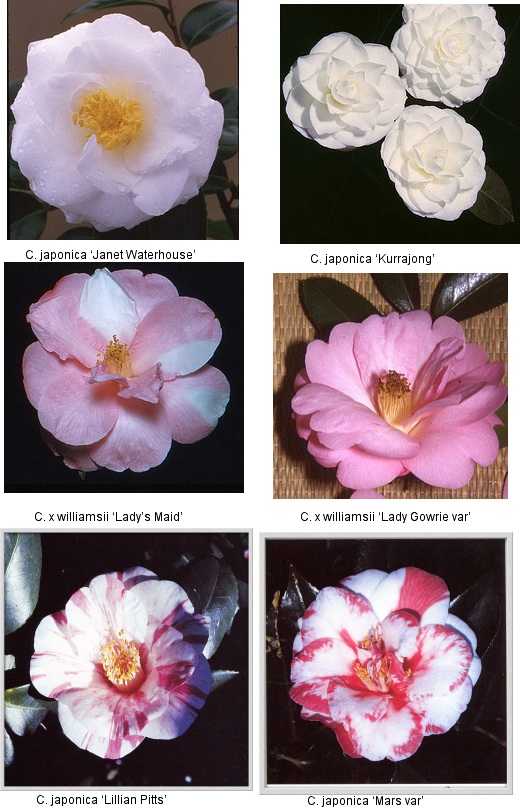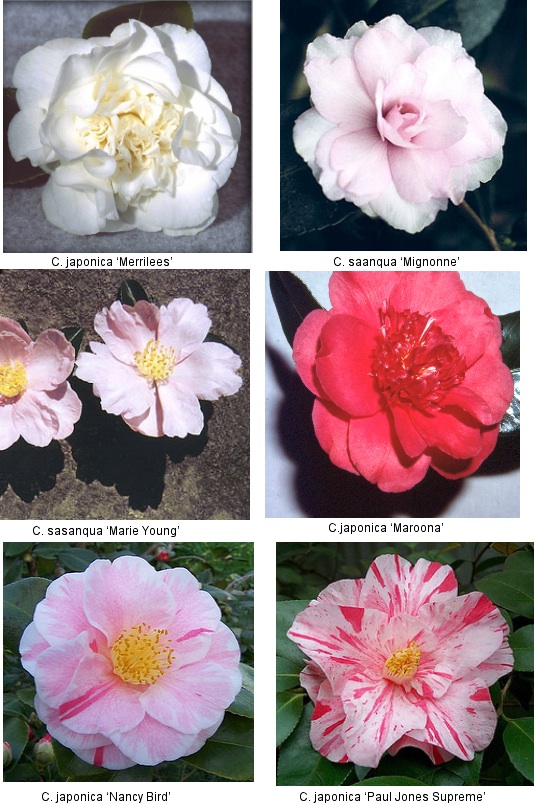 Select Bibliography
Australian Dictionary of Biography
M. Armati, E. G. Waterhouse of Eryldene (Syd, 1977)
People (Sydney), 7 Sept 1955
University of Sydney News, 1977, 9, 168
Sydney Morning Herald, 14 Sept 1923, 25 June 1932, 24 Apr 1934, 9 Apr 1935, 2 May 1939, 30 Aug 1957, 18 Aug 1977.
Camellias Australia Image Library